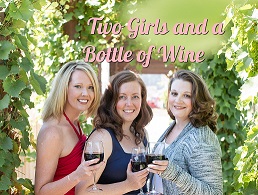 FREE MOVIE ALERT - From Paramount Home Entertainment, we have 5 digital copies of the new movie SPONTANEOUS, a film based on the hit novel by Aaron Starmer.
Get ready for the most outrageous coming of age love story about growing up... and blowing up! Katherine Langford and Charlie Plummer star in the "explosive" comedy SPONTANEOUS. Available on Digital and On Demand Now! #SpontaneousMovie #KatherineLangford #CharliePlummer
#SpontaneousMovie
First 5 people to message us on Instagram @2girlsandwine or on Facebook https://www.facebook.com/TwoGirlsAndABottleOfWine will receive your own digital copy of the film.
Reba McEntire and Darius Rucker to Host CMA Awards
Dancing with the Stars Recap
The Masked Singer Recap
Big Brother - Triple Eviction!
The Amazing Race starts next week!!
Truly Bizarre Rules You Didn't Know 'Bachelor' and 'Bachelorette' Leads Have to Follow
10 Fall Hair Trends For 2020, From Bobs To Super Long Layers - Baby Bangs!!
This and so much more!
Our sponsor - https://naturesbestcbd.com/about-us/
Thank you so much for listening and share us with your friends.
Here are the places where you can find Two Girls and a Bottle of Wine:
Find us on Spotify and TuneIn and....
Spreaker - http://www.spreaker.com/show/two_girls_and_a_bottle_of_wine
iHeartRadio - http://www.iheart.com/show/Two-Girls-And-A-Bottle-Of-Wine/
iTunes - https://itunes.apple.com/us/podcast/two-girls-and-a-bottle-of-wine/id654819145?mt=2
Stitcher - http://www.stitcher.com/s?fid=35111
Tumblr - http://2girlsandwine.tumblr.com