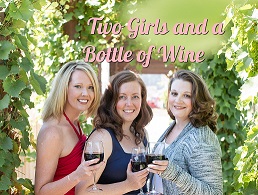 Catching up while still in Quaratine.  
What are you drinking? 
Bachelor News
Listen to Your Heart Update
What we are listening to?
This and so much more!
Our sponsor - https://naturesbestcbd.com/about-us/
Thank you so much for listening and share us with your friends.
Here are the places where you can find Two Girls and a Bottle of Wine:
Find us on Spotify and TuneIn and....
Podbean - https://twogirlsandabottleofwine.podbean.com/
Spreaker - http://www.spreaker.com/show/two_girls_and_a_bottle_of_wine
iHeartRadio - http://www.iheart.com/show/Two-Girls-And-A-Bottle-Of-Wine/
iTunes - https://itunes.apple.com/us/podcast/two-girls-and-a-bottle-of-wine/id654819145?mt=2
Stitcher - http://www.stitcher.com/s?fid=35111
Tumblr - http://2girlsandwine.tumblr.com